---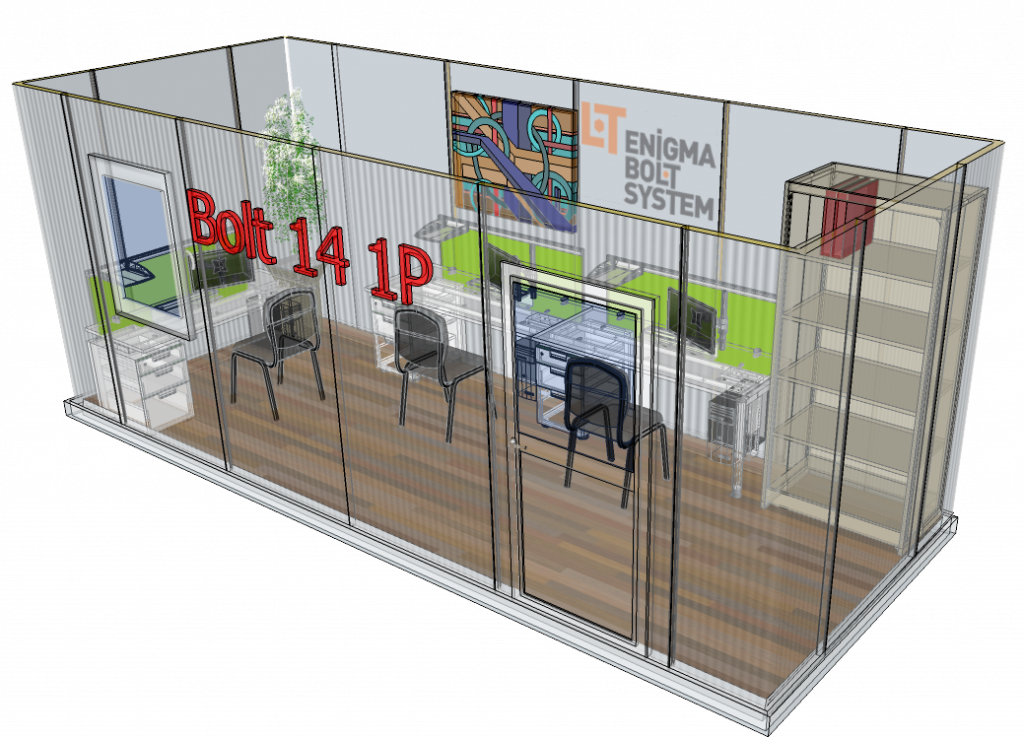 Containers can have different application. They consist of galvanized steel construction which provides:
possibility of joining vertically and horizontally, forklift and crane manipulation.
The insulation is made of durable sandwich pannels.
Carpentry Al or PVC.
Dimensions WxLxH: 2,44×5,98×2,62
---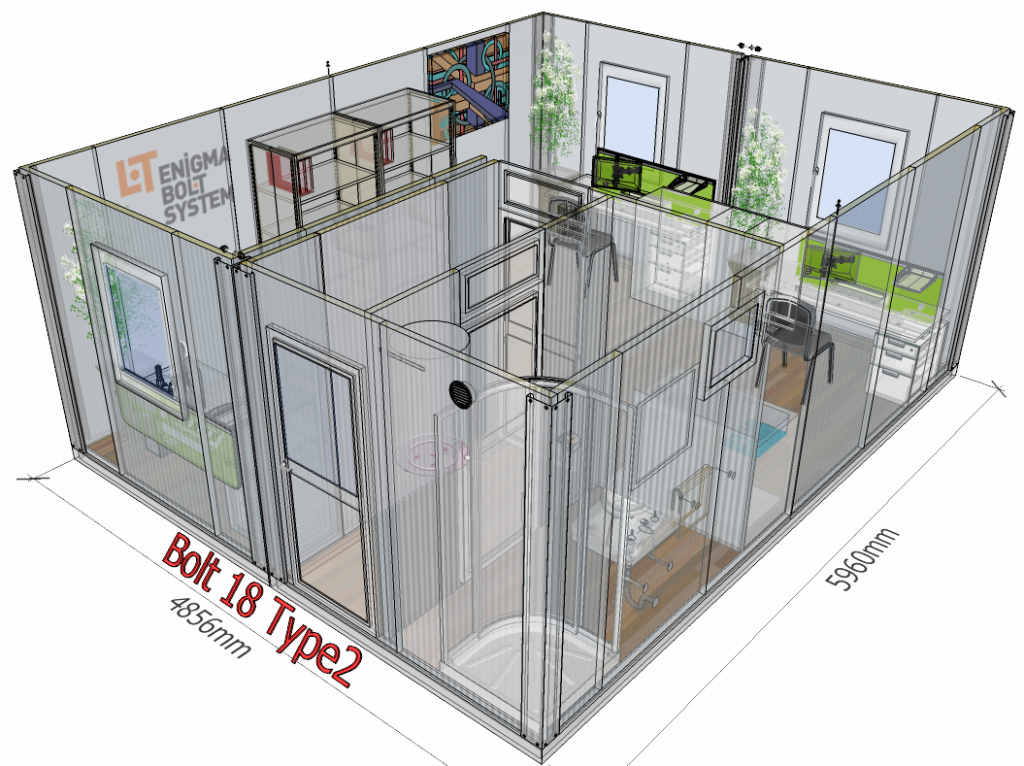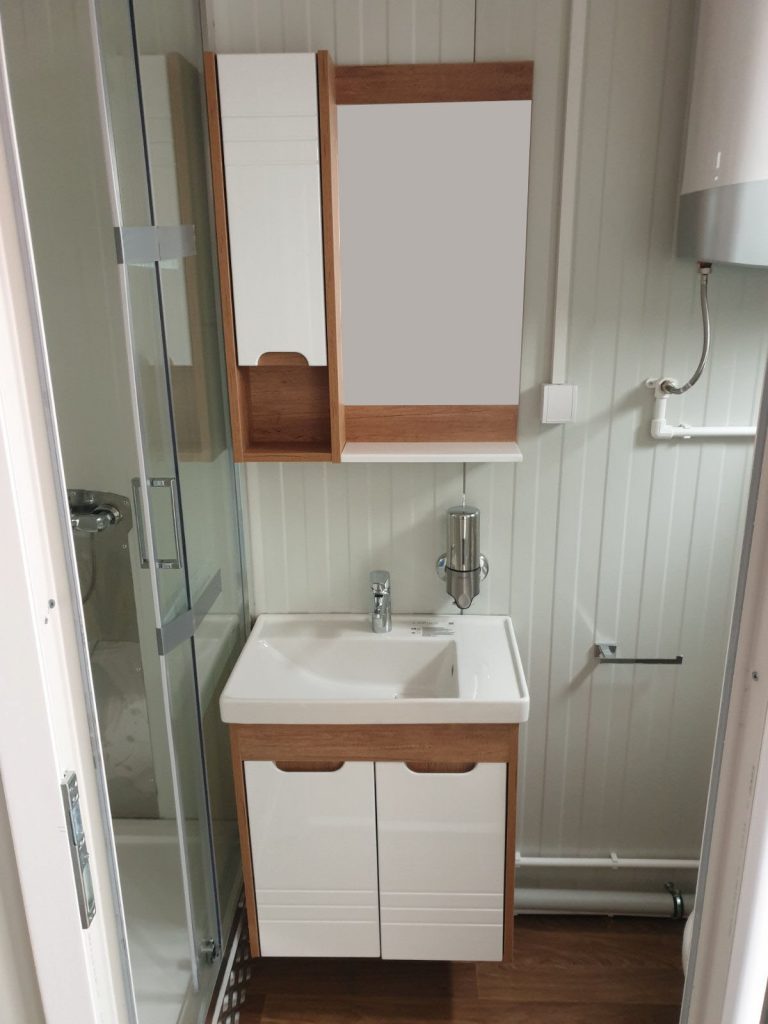 ---
By joining two standard containers we can obtain 30m2 room.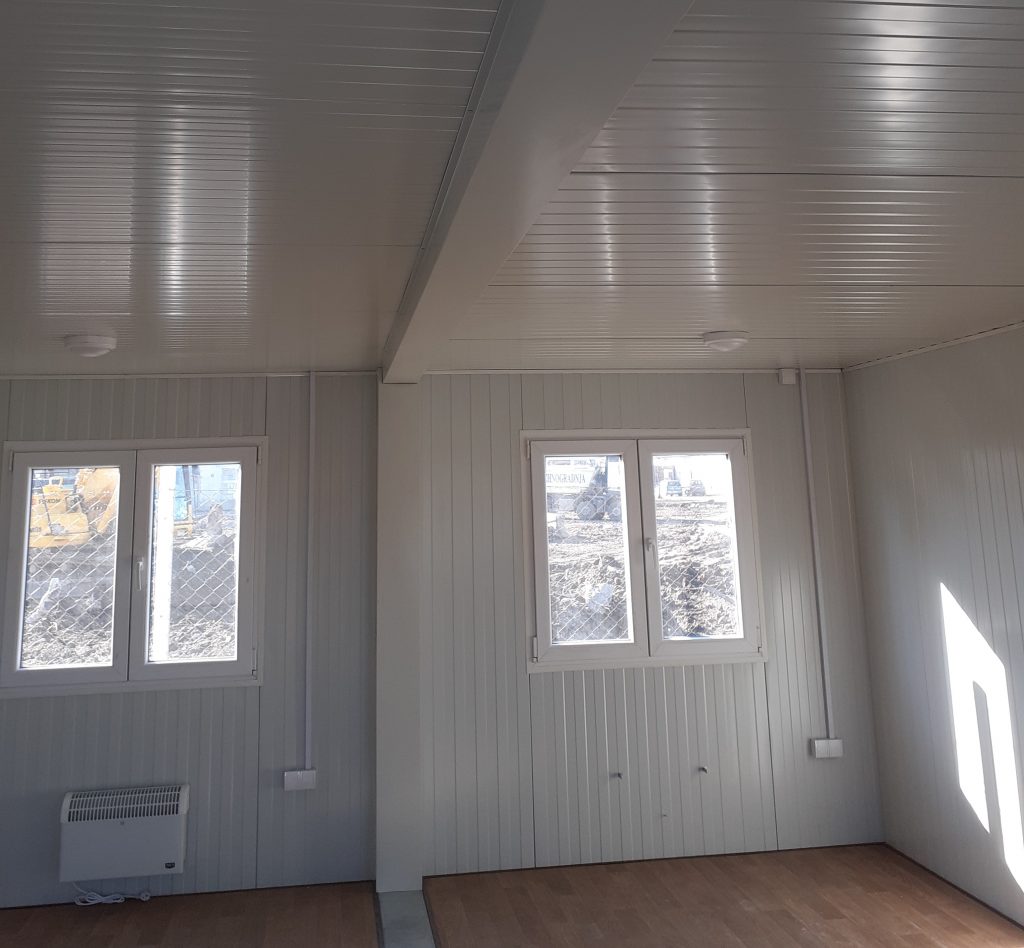 ---